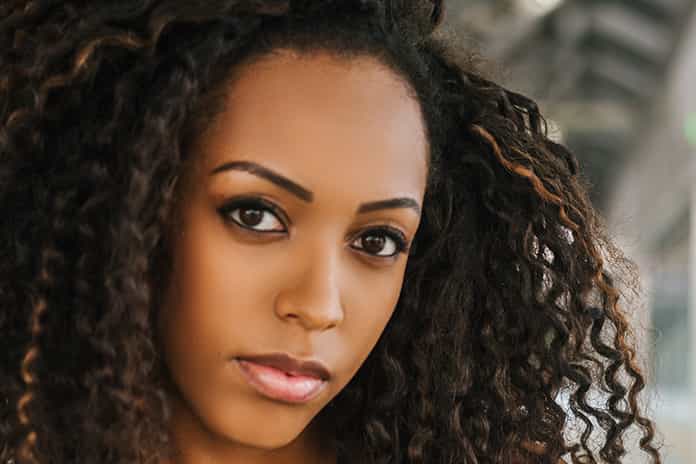 No one can stop the passing of the years, it is inevitable. But what we can do is hide the traces that those years leave on our body or on our skin. It is not about you trying to be who you are not. Just that you use a series of makeup tricks that will help you look a little younger. Focus on your virtues, on what you like about yourself and it makes you feel good. Enhance these parts of your face and try to qualify the ones you don't like so much.
1. Makeup In Natural Tones
If it is always important to get the tone of the makeup right, in the event that you are over thirty, it becomes more necessary.
Always use a shade similar to your skin colour, and if you can't find it, it better be lighter than dark. In fact, for every shade darker than our skin, we put an extra couple of years on top.
In any case, it is not convenient for you to abuse makeup. From certain ages, it is a matter of nuance rather than makeup.
2. Required To Hydrate
Of all the makeup tricks to look young, this is the most important.
Hydrating is mandatory. It always is, at any age. But hydrating is especially important when it comes to giving a feeling of youth and freshness.
There is nothing that weighs down and ages a face more than lack of hydration. Wash your face well before bed and hydrate yourself. Invest in good products that fit perfectly with your skin type. Focus your attention on the most delicate areas; eyelids, under the nose, and don't forget the neck and décolleté.
3. Brightness
Totally related to the previous point is luminosity. Over the years, the skin loses freshness and shine, so we will be in charge of providing it.
The key is in cleaning. As we have said before, you should cleanse your face of impurities thoroughly the night before so that the dirt from the environment does not clog the pores and give that grey appearance to the skin.
Do the same routine in the morning; Clean your face well, hydrate it, and then you can trust a good highlighter. Be careful with the illuminator, it is about giving you freshness to the face, not make up with it. Give it very subtle taps with your fingers to apply the product well, especially in areas around the eyes and cheeks.
Also Read: Why You Shouldn't Apply Makeup If You Wear Masks?
4. Special Attention To The Lips
The lips are a part of the face that reflects very well over the years. Over time, the lips become dry and lose their volume.
Nothing happens, there are a thousand lipsticks on the market and different makeup tricks to hide some damaged lips.
Remember not to use dark tones, as they would add more years. On the other hand, nude tones will be phenomenal, which are also a trend. If you think your lips have lost definition, use a liner to mark them. Do not forget to blur it after application
5. Blush
Nothing like a rosy cheek to give the feeling of eternal youth. As the skin fades, we will have to resort to cream or powder blush.
You will have to apply it on the cheek and then blend it up and the back of the face. If you use cream blush, brush off the finish for a more natural look. Choose nude or pale pink or peach colours. They will rejuvenate you while looking natural.
6. Less Makeup Is Always Better
This standard advice, which can be applied to almost everything in life, also serves as beauty advice. If it is always important to highlight things naturally and without being loaded with artifices, when we turn years this should be followed more closely.
It is not that we put on everything we find. It is about us applying those makeup tricks that improve us and give us a better version of ourselves. Do not dress up as who you are not. Actually, the passing of the years only shows that you are alive.
7. Shape Your Eyebrows
The square shapes of the eyebrows rejuvenate the face. They generate a kind of lifting effect on the face that provides freshness and youth.
Check your eyebrows frequently, because you must have them well defined. Not particularly fine, but well defined. Regarding colour, the ideal is for there to be a contrast between your hair and your features.
8. Shades
Another makeup trick to look younger is to focus on colours a bit darker than the skin (only in certain parts). This will hide wrinkles and droopy eyelids, which are one of the most obvious consequences of age.
The eyeliner should be dark, black if possible, as this will raise your eyes, highlighting the eyes. The mascara should also be black. From the age of forty, you should dispense with glitter and shrillness.
9. The Hair
It is not makeup, in the strict sense, but hair is a very important part of our physical appearance. In addition, the hair also loses its intensity and strength over time, so it does not hurt to give it a new look.
The first thing you can do is give it a cut to clean it up. If you don't want to do without the mane, that's fine, but at least the ends. This will give it a little movement. Anyway, whatever the cut that favours you, your mane should not go beyond the clavicle for it to have volume.