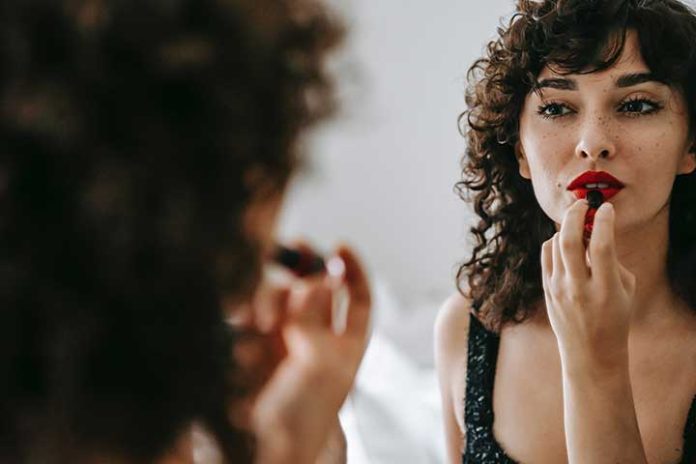 Having style and protecting your lips at the same time is possible. All it takes is tinted lipstick to beautify your lips while nourishing them. Do not hesitate to browse this article to find out how to choose a tinted lipstick that suits your needs.
What Is Tinted Lipstick?
A tinted lipstick is a balm with four functions: moisturize, nourish, protect and color your lips. Like any balm, the tinted stick is made up of nourishing agents and protective agents, but it also contains nacres and pigments to bring a touch of color to your lips.
Our Tinted Lip Balms
To help you take care of your lips while coloring them, we provide you with 5 tinted lipsticks. To present this range, we will focus on the pinkish purple tinted care lipstick and the passion pink lipstick.
Pinkish Purple Tinted Care Lipstick
This pinkish-purple tinted lip balm can moisturize, nourish your skin and fight against skin dryness. But that's not all. It also has a soothing effect, allowing your lips to regain a more natural appearance.
Rose Passion Tinted Care Lipstick
This passion pink tinted lip balm is particularly suitable for damaged lips. Composed of vegetable waxes and cocoa butter, it moisturizes, repairs and protects the lips. It also fights against the effects of external aggression. A mixture of pigments and pearls colors the lips with a subtle passionate pink.
The other shades in our range are:
Rosewood
Pinkish beige
Powdery pink
These sticks have the same hydrating, restorative and protective properties as the pink passion and purple, pink sticks.
Also Read: Makeup And Your Skin: Let's Talk About It!
What Are Lipsticks
Before approaching the range of tinted lipsticks, we suggest you quickly explore our different ranges. Dermophil has developed eight categories of lipsticks:
Hydrating lip balm – Dry lips
Moisturizing lip balm with specific taste
Organic lip balm
Tinted lip balm – moisturizing
Repairing lip balm
Sun protection lip balm
Anti-aging lip balm
Children's lip balm
Hydrating Lip Balm – Dry Lips
This balm has been designed to moisturize, nourish and protect dry lips. This stick can provide all the comfort the lips need and protect them from external aggressions.
Moisturizing Lip Balms With Specific Taste
For the gourmets among you, Dermophil has developed three sticks with different tastes: honey, hazelnut and vanilla. This range combines protection and hydration with the delights of these flavors. Your lips will be nourished and well-protected from wind and cold.
Organic Lip Balms
Composed of 95% products of natural origin, these lip balms are certified organic. In addition to nourishing and hydrating your lips, these balms soothe damaged lips.
Repairing Lip Balm
Stress, tobacco, pollution, the sun and even the cold are all factors that can attack your lips. To take care of your chapped or weakened lips, Dermophil offers you two sticks. The first, the protective repair stick, is composed of 98% of ingredients of natural origin. It has been specially designed to repair damaged lips: they will regain their soft and supple appearance. The second, the damaged lip repair balm, is based on three vegetable oils: linseed, macadamia, and apricot kernel. With these ingredients, this balm will repair your lips and restore a silky texture.
Sun Protection Lip Balm
The sun, especially UV rays, is harmful to your lips. The sun protection lip balm has mineral screens to protect them from these rays, at sea or in the mountains. These screens give the balm a high protection index (SPF 50). In addition to reducing the effects of the sun on your lips, this balm moisturizes and nourishes your lips.
Anti-Aging Lip Balm
Your lips will become thinner and dry out more quickly as you age. Dermophil laboratories have created a specially adapted balm to counter aging effects. Thanks to its double smoothing and plumping effect, the anti-aging lip balm reduces small vertical lines and restores volume to your lips. It has also been designed to nourish, moisturize and protect your lips. Its nutrients and natural waxes have already proven their effectiveness.
Child Lip Balm
To make your children want to hydrate their lips, we have developed a range of flavored lip balms. These balms are moisturizing and protective at the same time. They also soften their lips, even if your children wear braces which can contribute to dry mouth. All our ingredients, including aromas, are of natural origin.
Also Read: Our Homemade Recipe For A Lip Scrub