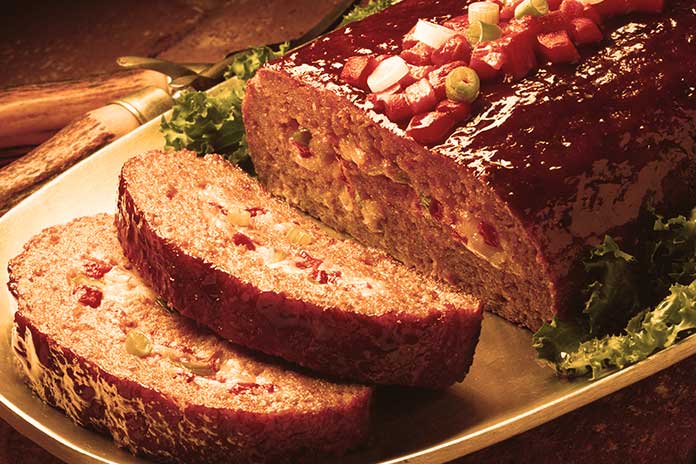 It is a second course full of flavor and a great way to convince the little ones to eat the vegetables they often don't want to hear about. Anti-waste advice? Use stale bread
Preparation time: 15 minutes
Cooking time: 40 minutes
Difficulty: Low
Vegetable Meatball Recipe
Rich in properties important for our health and simple to prepare, the vegetable meatloaf is the ideal dish for a light, healthy, nutritious and tasty lunch or dinner. It is an excellent trick to persuade children to eat vegetables: serve it on the table with a side of potatoes, and you will see that they will not be able to say no. A valid alternative to meatloaf and a dish that will allow you not to waste stale bread and leftover vegetables and cheeses in the fridge.
Vegetarian Meatball Recipe
To prepare this meatloaf, you can use any vegetable: let's see how to proceed together.
Ingredients:
300 gr of potatoes
1 leek
100 gr of spinach
2 carrots
1 clove of garlic
1 onion
2 medium eggs
200 gr of stale wholemeal bread
200 gr cheese (Emmental type)
1 glass of milk
3 tablespoons of breadcrumbs
80 gr of grated Parmesan cheese
A pinch of nutmeg
half a glass of white wine
Salt and pepper (just enough)
Extra virgin olive oil (just enough)
Preparation:
Cut the leek into rings and brown it in a pan with the garlic, the finely chopped onion and two tablespoons of oil.
Boil the potatoes and spinach and, once ready, pour them into the pan in which you browned the leek with the garlic and onion.
Soak the bread in milk for a few minutes.
Pour the boiled vegetables into the mixer or blender, and add the well-squeezed bread, eggs, parmesan, nutmeg, salt and pepper.
Finally, add the cheese, cut it into small pieces and make sure that all the ingredients are well blended.
Pour the mixture onto a surface covered with parchment paper sprinkled with breadcrumbs and give the mix the shape of a meatloaf. You can help by covering a loaf pan with parchment paper covered with breadcrumbs and pouring the dough into it to compact it.
Pour two tablespoons of oil into a non-stick pan and brown the meatloaf.
As soon as you notice that a crunchy crust has formed, let the wine evaporate.
Cover the meatloaf with water, cover with the lid and cook over low heat for about an hour.
Also Read: Chicken Meat: Nutrients, Calories, Properties, Tricks For Cooking It