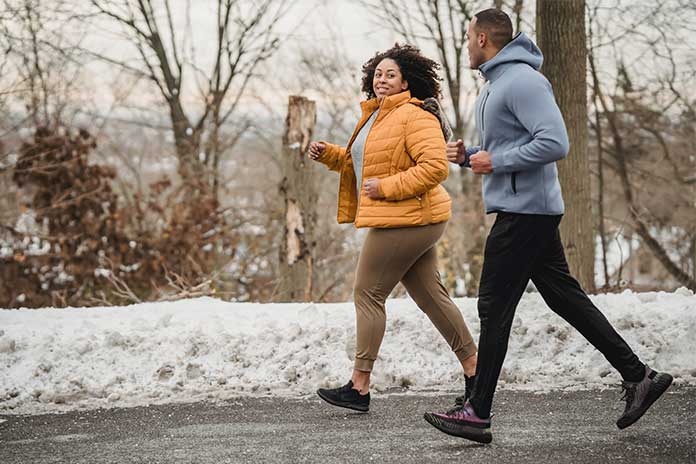 Drink at least two to three liters of water or unsweetened herbal or fruit tea a day. That supports weight loss.
Get used to a regular meal rhythm. Three to five meals a day are ideal—constant snacking and lower fat burning.
Eat slowly so you can feel when you are full.
Follow the rule of eating five servings of fruit, vegetables, or salad per day, i.e., between 500 and 800 grams a day.
Watch your fat consumption. The hidden fats in chips, fatty meat, sausage products, cheese, sweets, fried foods, or sauces are particularly tricky.
Refrain from alcohol. It provides plenty of calories, inhibits fat burning, and promotes obesity.
Practice "dinner canceling" – so skip dinner regularly. The longer the break until breakfast the following day, the more fat is broken down.
Avoid late-night snacks. They lead to high insulin levels and full-fat stores at night.
Choose carbohydrates that do not induce high levels of insulin: fruits, vegetables, salads, whole grain products, durum wheat pasta.
Prefer warm meals; they fill you up faster than cold ones.
Look for ways to reduce frustration, boredom, or stress in a manner other than eating.
Get more exercise: the more muscle you have, the more calories you are consuming every day.
Find other overweight people to lose weight together. Together, it is easier not to give up when you sag.
Only have your doctor prescribe medication for you if all other measures have not worked.
Also Read: Weight Loss Tips: This Is How The Pounds Drop In Everyday Life