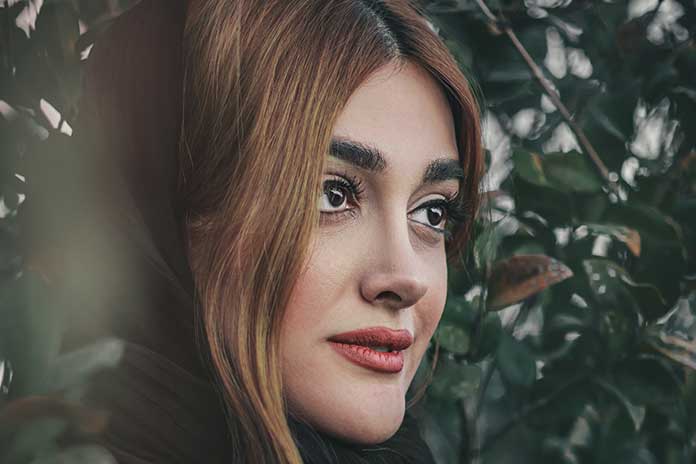 Small stomach, pimples on your back, flabby upper arms? You don't have to see it right away – and you can change it! Seven fantastic beauty tips with immediate effect!
Beauty Tips For Rough Skin
You're about to go to a creepy movie with your crush – and hope that he'll take the chance to put his arm around you protectively. Just as you are about to put on your jacket and start walking, you notice that your upper arms feel scratchy.
SOS Help: Distribute a large portion of a moisturizer using gentle circular movements. The light massage also stimulates blood circulation so that the skin becomes much more tender.
4-week solution: To make the skin on arms and legs softer in the long term, apply a rich body cream with a high proportion of intensive moisture binders (e.g., "Bodyurea Smoothing Cream Milk" from Garnier, "Olive Oil Dermatological Body Cream" from Medipharma Cosmetics or "SOS") Intensive Care Lotion "from Nivea). In addition, do a gentle peeling every week (e.g., "Nourishing Smoothing Body Scrub" from Darphin).
Also Read: Facial Hair Removal: 7 Tips To Reduce Pain
Slight Belly, Muscular Thighs
You lie on the beach, enjoy the sun, and don't waste any thought on alleged problem areas. That's right. But the next moment, a handsome man walks up to you and asks if you would like to have a drink with him.
SOS help: Give him a radiant smile (that distracts) and grab a wide tunic that hides everything. If you still manage to think of the perfect slimming posture (= straight back, feet shoulder-width apart) despite the excitement, nothing can go wrong.
3-day solution: If you often have problems with a bloated stomach, avoid carbonated drinks and flatulent foods like cabbage, legumes, onions, or leeks. When switching from wheat to whole grain products, the body slowly gets used to the new diet. To boost fat burning in the long term, all you need is plenty of exercise and proper nutrition. That hasn't worked so far? The BRIGITTE Fatburn Coach can support you – with detailed fitness plans, an individual energy balance, and lots of motivation.
Pimples On Your Back
You're invited to a party tonight, and you've bought yourself a new dress. The backless neckline is highly sexy – it just doesn't match the pimple you just discovered at all.
SOS help: stay calm and don't try to squeeze out the pimple. Instead, apply a drying particular care product with soothing zinc (e.g., "Anti Spot Treatment" from Artdeco), wait about 20 minutes, then remove with a cotton pad and warm water. If you have the time, repeat the procedure once or twice. Then apply waterproof, long-lasting body make-up. Blur transitions well. And in an emergency, put in a suitable XXL cloth to hang around your neck.
4-week solution: Those who often have blemished skin on their back or décolleté do without comedogenic ingredients, i.e., ingredients that promote blemishes, such as. B. cocoa and coconut butter or soybean oil. It also helps to have the affected areas cleaned regularly by a beautician and exfoliate once a week. For severe acne, dermatologists recommend salicylic acid or antibiotic ointments. The gynecologist can also prescribe a particular birth control pill.
Fine Hairs
There are tons of compliments for the miniskirt in the office. However, during the lunch break, you will see that your legs are not shaved: in the sunlight, the hairs immediately catch the eye. And you have an appointment right after work. . .
SOS help: Before your date, buy a wet razor (e.g., "Venus Vibrance" from Gillette), which uses gentle vibrations to remove dry flakes from the skin at the same time. The result lasts for about three days.
4-week solution: If you want something from the smooth skin for a longer time, you have to remove the hairs directly at the root: with wax (e.g., "Warmwax" from Veet), which is pulled off jerkily against the direction of growth. This hurts for a short moment, but the pain sensation decreases after a few times. An alternative is epilators that can also be used under warm water (e.g., "Satinelle Soft HP6509" from Philips): The pores expand, and the hairs can be loosened more easily. Put a drop of shower gel on the rollers beforehand – the foam ensures that the hairs straighten up and are better gripped. The best thing to do is to permanently remove them to go to an experienced dermatologist, who will destroy the roots with a laser or some flash. There are also institutes which specially trained personnel uses lower dosed light (information, e.g., under www.hair-free.EU ).
Also Read: 6 Tips To Make Your Hair Grow Faster
Beauty Tips Against Slack Upper Arms
Flabby upper arms? You finally found the strapless top you've been looking for for weeks. The only catch: On your upper arms, that thing kind of doesn't look as sexy as you thought it would be.
SOS help: With a self-tanner (e.g., "Selftan" from Louis Widmer), your arms will appear much slimmer. Incidentally, a large portion does not make the result appear darker but more even. The only important thing is that you put some moisturizer on your elbows and hands before applying.
4-week solution: To ensure that your arm muscles are visibly firmer after just one month, plan just under ten minutes for a short mini-workout every other day.
Spider Veins
You meet up with a friend to go shopping. In the changing room, take a look in the mirror. And see how the neon light mercilessly stages your spider veins.
SOS help: Quickly look the other way and put all the blame on the cheap lighting. At home, spread a tinted gel (e.g., "All over Bronzing Gel SPF 15" from Bobbi Brown) over a large area or apply camouflage (e.g. "Dermablend Correction Make-up" from Vichy) specifically with a brush. The tan hides redness and dents; everything looks smoother. If you want to benefit from the result for a more extended period, apply a self-tanner (e.g., "Re-Nutriv Sun Supreme Self-Tan Lotion for Face and Body" from Estée Lauder). Preferably in the evening, new studies show that free radicals are formed during the chemical reaction, increasing together with UV radiation. To avoid streaks, apply moisturizing lotion to dry areas or use body cream with a self-tanner component (e.g., "Take olive oil body lotion Mediterranean tan "from Medipharma Cosmetics or" Aquamilk Gradual Bronze "from Lancaster).
4-week solution: Dermatologists weld small veins with a laser (approx. three to five sessions, each approx. 80 to 120 euros) and desolate larger areas with alcohol foam. The treated areas are susceptible to light, so it is better to wait until autumn. To be sure that there are no varicose veins behind the veins, first, have a specialist (phlebologist) examine it.
Loose Cleavage
You find a dress in the attic that you haven't worn in a long time. The neckline still looks gorgeous – only your cleavage looks somehow more before.
SOS help: A push-up bra in skin tone (e.g., from Wonderbra) causes an optical lifting in a few seconds – this makes the whole body appear better proportioned. So that the size is correct, seek advice from the lingerie shop. Fine shimmering bronze powder (e.g., "Terracotta Indian Bronze" from Guerlain) also makes the skin look fresher, conceals pigment spots, and cheats away fine wrinkles. Apply it when you are not already dressed to avoid staining clothing or white marks on your skin.
4-week solution: Tight chest muscles work as a natural bra. The best way to train it is with so-called "knee push-ups," The knees are placed on the floor. Beginners do ten repetitions once a day, advanced users 20 repetitions. An anti-aging care product that promotes the production of collagen fibers (e.g., "Body Resculpt Stretch Oil" from Biotherm) has an additional skin-tightening effect. Make sure you have a sufficiently high level of lightweight protection to prevent dark pigment spots.