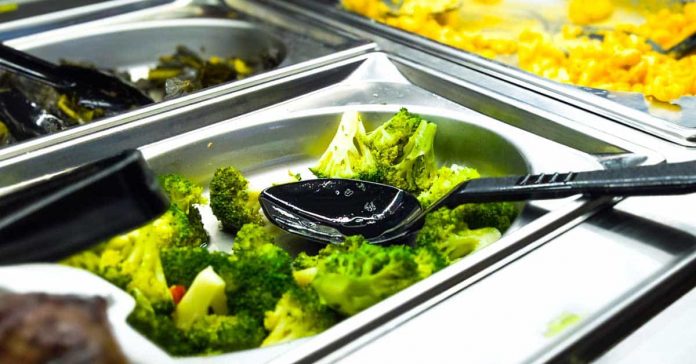 In the summer, many struggle with swollen feet and water in their legs and arms. Pregnant women have a problem with this, especially during the last trimester. Dehydrating foods can restore balance.
Usually, the body has a good grip on the fluid balance. However, water retention can occur on hot days when you stand a lot or sit for a long time. Water collects in the legs, thick ankles, and even pain can occur. If there is no health problem, you can eat a few dehydrating foods and thus ensure that the excess water is transported.
Get Rid Of Water In Your Legs With Diuretic Foods
Dehydrating foods like cucumber or nettle are the easiest way to get rid of the water. Lymphatic drainage, elevating the legs, cool foot baths, or, in severe cases, medication, so-called diuretics, also help. However, they should only be taken after consulting a doctor.
Warning: If you suddenly tend to water retention, you should have it examined by a doctor. Mainly if the limbs swell and hurt a lot.
List Of Dehydrating Foods
Some foods are said to have a dehydrating effect. It sounds like a paradox, but water-rich foods, in particular, have a dehydrating effect. Cucumbers or pineapples are significant, for example. Rice and potatoes are also recommended if your legs are suffering from water.
Herbal teas such as nettle, birch, and mate also have a dehydrating effect.
Also Read: Vitamins, Nutrients: The Best Spring Vegetables To Eat This Season
Who Are Dehydrating Foods Suitable For?
Many people regularly eat cucumber, pineapple, or rice. On average, dehydrating foods like these are suitable for everyone. If the water retention is due to illness, for example, due to heart failure, you should discuss the intake of specifically dehydrating herbs with your doctor. People with kidney failure should also be careful.
Dehydrating Foods During Pregnancy
Many pregnant women are all too familiar with swollen ankles. Of course, there is nothing wrong with a piece of cucumber or a portion of rice. The targeted eating of large amounts of water-washed foods should, however, be discussed with the doctor. Especially the preparation of herbal teas. Instead of eating dehydrating foods to get rid of the water in your legs, put your legs up and drink enough water.
Is It Dehydrating Foods For Weight Loss?
Those who want to lose one or two kilograms quickly like to put dehydrating foods on the menu and include a rice day. You can, of course, do that, but in the long term, it won't do you much good. You lose water, but the love handles remain. To lose weight permanently, you should change your diet. Eat vegetables, fruits, whole grains, and low-fat dairy products and avoid sugar and high-fat calorie bombs.
Also Read: The Top 15 Foods Rich In Vitamin B12